Our
Team
Mr. Saleem Salai ,

Managing Director

Dr. Haneef Ahmed ,

CEO & Special Advisor

Mr. Fazil Sheikh ,

Founder & Senior Business Consultant

Ms. Nafeesa Mubarak ,

Project & Admissions Manager

Mr. Muhammed Umer Tariq ,

IT & Social Media Marketing Manager

Ms. Masuma Ejner ,

Business Development Executive

Ms. Dipika Mohajan ,

Business Development Executive

Dr. Don Prasad,

Vice-President Aldersgate Philippines & Chairman Aldersgate International Consortium

Dr. Yusra Anas ,

Chairman, Centre for Social Entrepreneurship & Management Studies Singapore & International Representative for University Campus Barnsley, UK & Director for CAE-UK

Dr. Sunny Ahonsi ,

CEO, RisXcel UK

Professor Neil Thompson,

President, Aldersgate College Ireland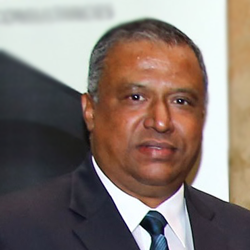 Saleem manages the overall operations of HMC and is actively involved in devising new strategies and key policies for the organization to meet is objectives. He is the sole mastermind behind the concept of European Professional Doctorate Award event with his young HMC team, who have been working relentlessly along with the India Trade & Exhibition Centre m.e. to honour the leading businessmen, entrepreneurs and philanthropists in GCC & MENA region, hereby creating a vast network that transcends beyond boundaries.
This creates a lot of opportunities for students, clients and associates who benefit a lot by being a part of this exclusive and niche network of businessmen and entrepreneurs. Saleem's astute research, professionalism and his leadership abilities, have allowed the Aldersgate International Consortium's grand entry into the GCC Arena. Saleem has 35 years of professional experience in GCC across various verticals of management and he is well known for his transformational leadership style which he has successfully exhibited in his previous organizations in UAE, Saudi, Oman & Yemen.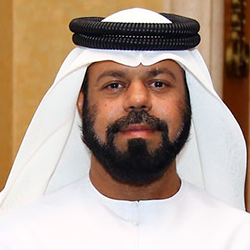 Dr. Haneef is known as the man with the Midas touch and an industry leader who has mastered the art and science of managing a business, and apart from owning a number of successful outlets, he also advises VIP's and businessmen in the region. This gentleman pioneered the concept of medical insurance in the private sectors of the UAE and the GCC, and is the first person to create a foundation for employee welfare and a humanitarian committee in the UAE, to support expat workers both financially and medically, and also offering them job opportunities and access to quality lifestyle.
He firmly believes in giving back to society and has contributed generously to charitable institutions that support the education and healthcare needs of the underprivileged. Having a successful and an inspiring career spanning over 30 years oversees HMC's strategic alliances with key government sectors and organizations in UAE, Oman and Qatar.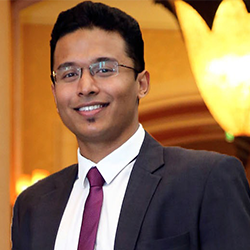 Fazil is a budding entrepreneur himself and an MBA graduate from UK who founded HMC at the age of 22 almost 4 years back with his own funding, raised from previous work in banking and direct selling opportunities. He has been responsible for various strategic alliances for HMC across the UK, Singapore, Indonesia, India, Sri Lanka and Nigeria over the past 2 years, making HMC a brand that his clients can vouch for. Passionate and Zesty individual with oodles of energy and enthusiasm.
Firm believer of binding relationships, nurturing values and ethics. Delivering Business and Service Excellence are his key forte. Linking Minds & Creating Possibilities is his mantra towards excelling in the competitive business world. Fazil is responsible for International Partnerships & Alliances with Universities and Awarding Bodies, maintaining corporate relations and training the team at HMC to achieve organizational objectives. Loves travelling the globe and brings in fresh concepts based on cultural understanding. He does not Consult alone but Connects.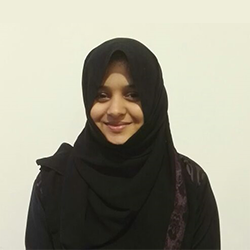 A young business leader in the making, Nafeesa is responsible for handling Undergrad & Postgrad Programs from various reputed universities in UK, India & Ireland. She acts as the perfect liaison between students and the universities. Nafeesa is a graduate from the historical Anna University, India. Nafeesa is known for her project management techniques which she displays effortlessly and has smoothly executed multiple international assignments at the same time. She has worked in Wipro Chennai for 2 years as a Project Engineer but somehow found her calling into the business world. Voracious reader and leads the team by example.
Her dynamic approach towards business functions mixed with a lot of subtlety has paid rich dividends to our company. Thrives under pressure and quite a master in managing crisis and eliminating the risk factor out of the business. She drives the Business along with her Marketing Team and connects on a grass-root level with students, partners, associates and stakeholders with a personal touch.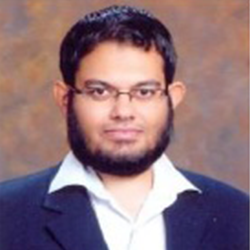 Umer Tariq manages the E-Learning , CRM tools and actively uses social media for advertising the courses, training programs and events. He is a graduate from the reputed Purdue University from USA. Umer will implement the company's Social Media marketing strategies and responsible for online branding. He also develops content strategy, generate inbound traffic and cultivate leads and sales. Umer is a highly motivated individual with experience and has a craze for designing and an efficient performer.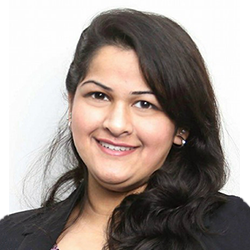 Masuma recently graduated with IMT Dubai and comes across as a firebrand with unique marketing ideas and strategies. Her responsibility is to market the programs and courses offered and also aid in students/clients in choosing the programs which will enhance their career. A very good team player and has an eye for opportunities always.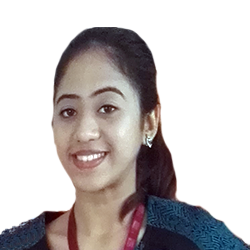 Dipika is a proud graduate from Murdoch University Dubai and an individual with high aspirations. She is responsible in liaising with schools, colleges, institutes, exhibitors and event coordinators where she presents our programs and courses effectively in the form of Seminars and Information Sessions.
Free spirited individual and a Go-Getter. Uses simple marketing techniques in order to win a client's heart and a great team player as well.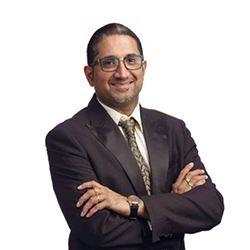 Dr. Don Prasad has worked for and been a consultant with several Multinational Corporations and SMEs in Australia, USA and Asia prior to joining academia. He has taught in the area of marketing for well-known accredited universities in Asia, Europe and Australia. He has also been a nominated member of several research publications like the Business Intelligence Journal and European Journal of Marketing.
Over the last 18 years, he has published several academic papers. He is a member and fellow with various prestigious professional bodies, Chartered Institute of Marketing (UK), Cambridge Academy of Management (UK), Institute of Management Specialists (UK) and sits on the Board of various international organizations. Humble and down to earth individual who always strives for the excellence of his students and associates.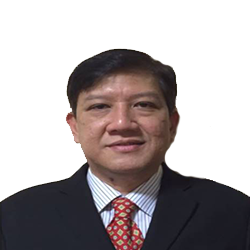 Dr. Yusra Anas is a learned Scholar of Business Entrepreneurship and occupies senior positions on the board of several international institutions and enterprise incubators. He plays an active role in establishing education for the underprivileged in third world countries. He is an active member of the international research community in both contributing and evaluating research publications. He holds a special place amongst his students and peers as he is known for his humour and comic sense in his lecture deliveries.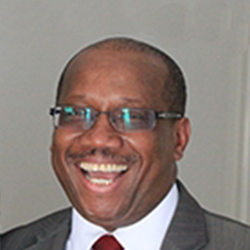 SUNNY AHONSI (MBA, BA, FCCA, MCIM, MIVA) an entrepreneur with over 25 years of experience. He has been a professional lecturer, dynamic trainer and a prolific writer who has captained RisXcel to become a global academic institution with offices in London, Dubai, Brazil, Cameroon, Ghana, Sri Lanka,India, Russia and Nigeria. He is actively involved in diverse professional training, research and publication. He has led a highly regarded international training institution for years that is bringing innovative educational solutions across the globe, including corporate and government leadership programmes (for CEOs, corporate executives and senior government decision-makers).
As a trainer and consultant, he holds extensive training experience, in training CEOs and top corporate executives in UK and internationally in the following sectors: Banking & Finance, Commercial, Health Care, Accounting, Public & Local Governments, Hotel & Hospitality, Education & Schools, Oil, Gas & Petroleum. He has extensive experience in initiating, preparing and implementing External Quality Assurance arrangements with bodies such as OFSTED, BAC, City and Guilds, Edexcel, and several UK Universities as well as brokering educational agreements with foreign governments. He uses the "teaching-without-teaching" methodology in his approach, where learning is promoted through self-discovery.
He also believes that learning should be fun and at the same time beneficial to his audiences in order to help them achieve optimum performance in their chosen field. Training is not just a profession for him – but a passion. Known as a "Transformer", he has transformed people and brings lasting change into their lives.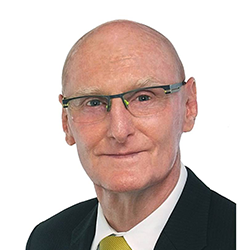 Professor Thompson is a retired professor of military intelligence and development with prestigious institutions around the world. He sits on the board of several organizations in Europe and works closely with several international trade bodies. Known for his tremendous work ethics and a through professional.